We all know that alcohol consumption isn't good for health, but many of us can't resist the urge to drink alcohol. This post is dedicated to all those struggling with the negative side effects of alcohol.  We'll talk about how one can prevent the negative side effects after drinking alcohol. We've put together some handy tips/points that will surely help you stay perfectly fine after consuming alcohol.
Drink in moderation
The more you drink, the more you feel bad. You should drink in moderation to avoid the potential negative side effects. If you don't keep a check on your alcohol intake, chances are high you'll soon develop some serious health conditions and you will definitely regret it later.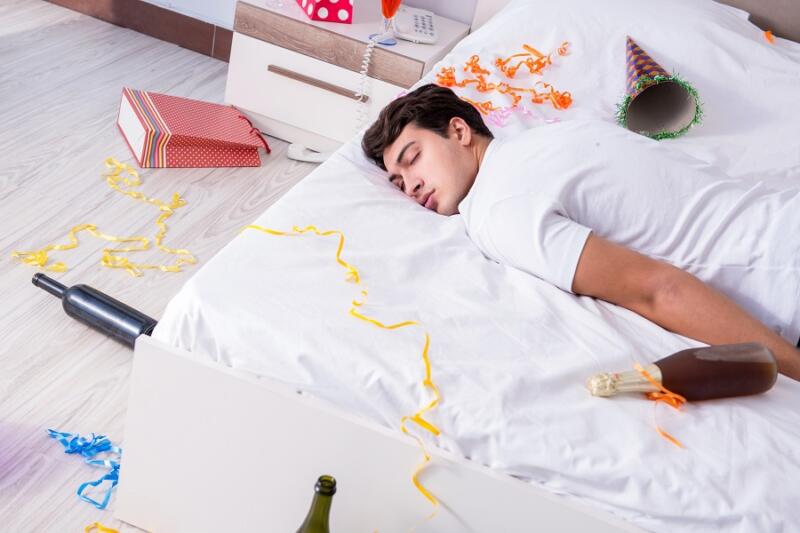 Get enough sleep
Be sure to get enough sleep after drinking alcohol, otherwise you'll feel exhausted and tired. When you sleep more, it helps your body recover. If you're having trouble sleeping, consider engaging yourself with something other you think can be helpful in getting you to sleep.
Consume sugar when you're drinking
According to veritable studies, the fructose may accelerate alcohol metabolism, ultimately making you less prone to the negative side effects of alcohol. So, you should consume sugar while drinking to stay away from the potential negative side effects. You may also consume sugar in the form of fluids.
Eat a bigger breakfast
You're more susceptible to hangovers when you have low blood sugar. Having a hearty breakfast or late night dinner can help you maintain blood sugar levels. Eating a nutritious breakfast is quite a renowned remedy to mitigate the negative side effects of alcohol.
Want to add your thoughts to this story? Please feel free and don't hesitate to offer your feedback, using the comment box below. We really appreciate your comments.