We bet you have all heard people saying: as long as you're eating healthy and take in a balanced diet, you don't need to take supplements at all.
While this may be true, getting your vitamins through real food is not always easy in practice, especially if you find yourself working long hours, working shifts, commute a lot and are unable to prepare your own meals with fresh fruits, vegetables and whole grains. Under these circumstances, planning and eating a well-balanced diet is very difficult and you might end up not getting the vitamins and minerals you need to stay healthy. Here is where supplements come into play since their purpose is to correct a deficiency in a nutritional gap. If you find yourself in a lifestyle that does not allow you to have a healthy diet, you may find yourself lacking in energy and are prone to infections and illnesses that vitamin and mineral supplements can prevent.
Taking supplements may even accelerate your training at the gym and help you burn all this unwanted fat and gain muscles while increasing your strength. If you have set your goals in the gym, taking supplements is the way to crush them. So if you're serious about changing your physique, taking supplements is a convenient choice since training hard can deplete your body of essential vitamins and nutrients despite the best diet possible. We have chosen for you the best five supplements to take in order to stay healthy while pushing the limits at the gym.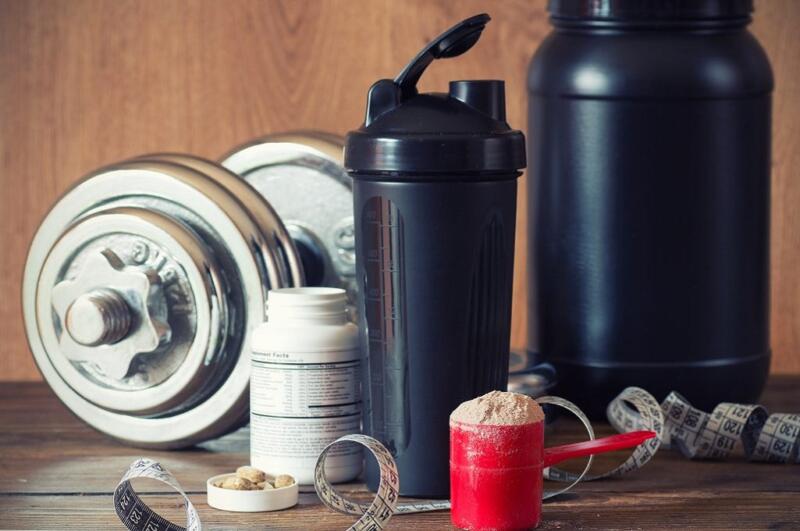 Gold Standard Whey
Of course you can build muscle mass by simply lifting weights and being on a healthy diet, but to truly make those gym sessions count, Gold Standard 100% Whey powder supplement will help you to maximize your muscle growth potential. The powder comes in a variety of flavours and is made of pure milk protein, which helps you to digest fats fast and contains all the amino acids needed for immediate muscle growth and repair. Athletes and weightlifters commonly use Gold Standard Whey powder for the extra kick of protein production and a fast recovery from a workout.
Quest Bar
If you have a busy day and are looking for a convenient way to get the health benefits of a good protein intake, Quest Bars are great option to ensure your body gets enough valuable protein. This protein supplement comes in a variety of tasty flavours and the solid 20 grams per bar are easy to snack on before or after you hit the gym. Quest bars will provide you with a high protein dose without any added carbs or sugars to ensure your muscles are growing quick without any fat build-up.
Creatine
Enriched with nitrates for increased blood flow, Muscle Pham Creatine blends five exceptional creatines into a single supplement. Creatine will help you build new lean muscle mass and increase strength when mixed with your daily fluid intake. Creatine is a chemical commonly found in seafood and red meat that will boost your insulin level, the hormone that stimulates muscle growth. Furthermore, Creatine helps you to increase short-term performance, enabling you to do more reps in the gym to get stronger and better in the long run
Fish Oil
While most of us only eat oily fish such as salmon, herring or mackerel 1-2 times a week, our bodies are not getting enough of those natural Omega 3 fatty acids we need. High-quality fish oil is a great supplement to help regulate blood circulation, blood pressure and cholesterol, furthermore its anti-inflammatory quality will reduce soreness after your exercise. Omega 3 fats are known to be beneficial in cardiovascular performance, and in combination with sufficient carbohydrate and protein intake can result in superior muscle growth.
Vitamin D
If you are spending the whole day working in an office, chances are that you're short of Vitamin D as you won't get a great deal of sunlight. Vitamin D is very difficult to get from food, therefore taking a supplement is a wise choice. Vitamin D plays a major role in boosting cardiovascular health as well as the immune system. Besides, having enough Vitamin D intake will reduce the risk of prostate and colon cancer. For athletes, there are more potential benefits as Vitamin D has been linked to reducing inflammation and pain, a lower risk of fractures and an increase in muscle protein.